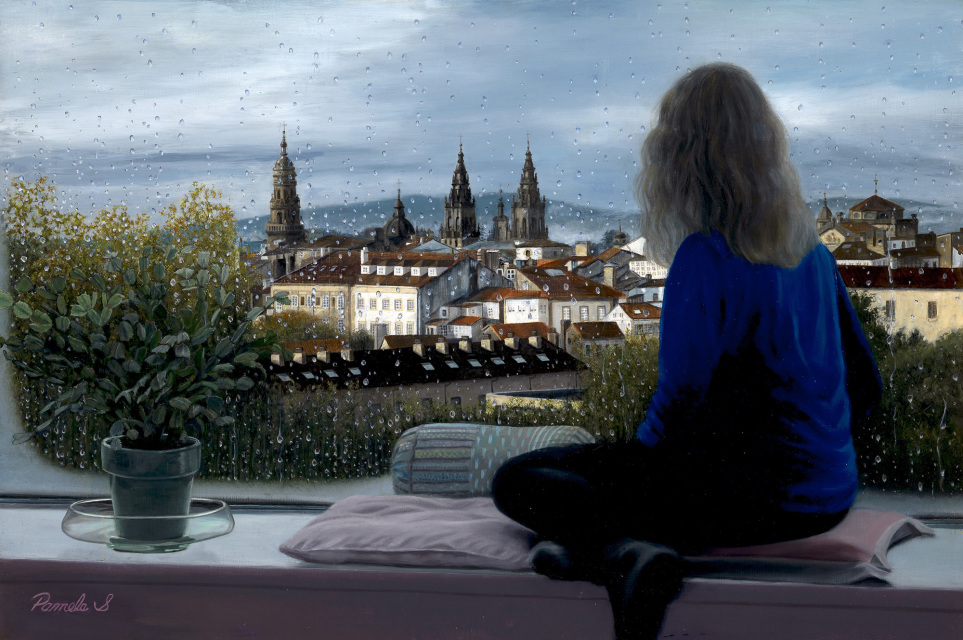 A Rainy Day in Santiago
SKU:
Description
Medium: Oil on Board
Size: 20" x 30"
Frame: 2 1/2" Black Satin

All Sales Final
"Through raindrops on the window, the Cathedral in Santiago Compostella is seen. After a 500 mile walk across Spain, this was my resting place."
Please share this painting!