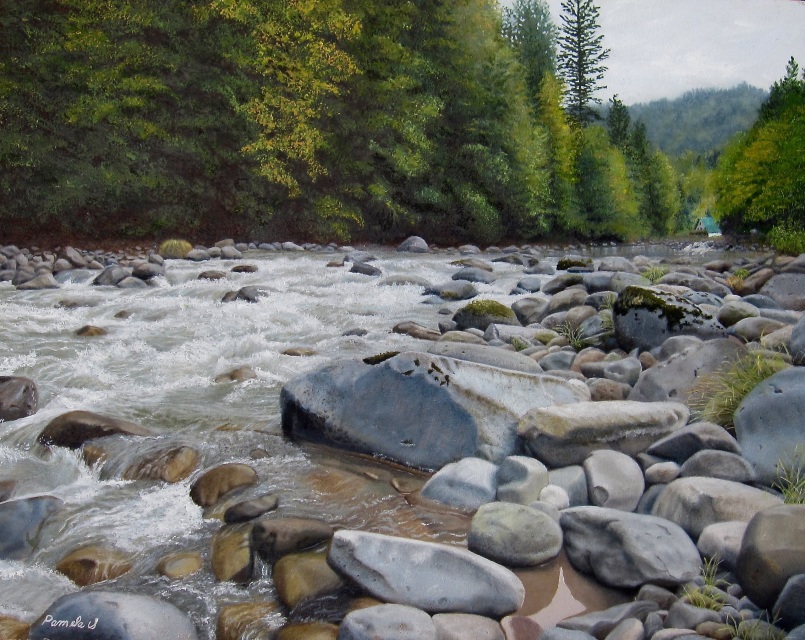 Fall On The Sandy River
SKU:
Description
Medium: Oil on Board
Size: 19" x 24"

Frame: 2" Brand Grey

All Sales Final
"This is a painting of my back yard. The water level is fairly low during the summer and I wanted to capture the rock formation. Next spring, I will see a much different rock formation rearranged by high winter waters!"
Please share this painting!