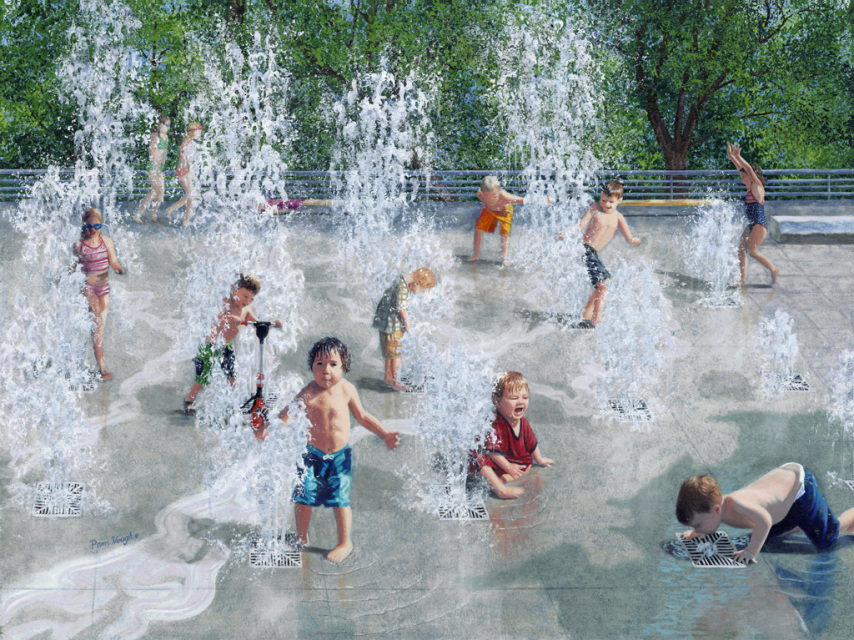 Fountain of Youth
SKU:
Description
Medium: Oil on Canvas

Size: 30" x 40"
Gallery Wrap - No Frame Needed
All Sales Final
"This is a fountain two blocks from my former studio. I would often sit and watch children play there. I took a lot of photos and chose my favorites for this fabricated play day in the fountain."
Please share this painting!