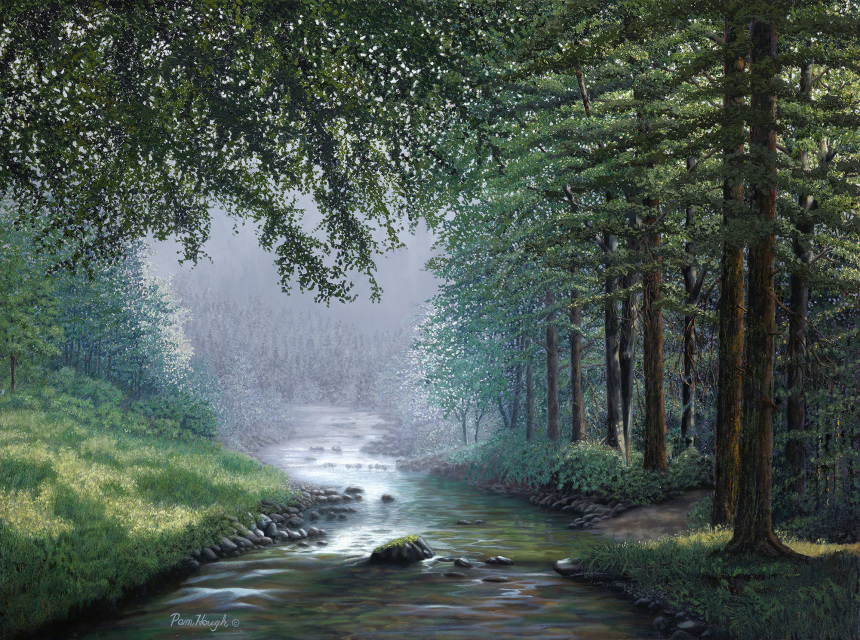 Further In
SKU:
Description
Medium: Oil on Canvas

Size: 36" x 48"

Gallery Wrap - 1 1/2" Deep and Painted Around Edges

All Sales Final

"This was painted as an expression of where I was in life at the time. I could see the light ahead, but it was in a fog. However, it was a bright fog and I knew it would become clear as I got near."
Please share this painting!