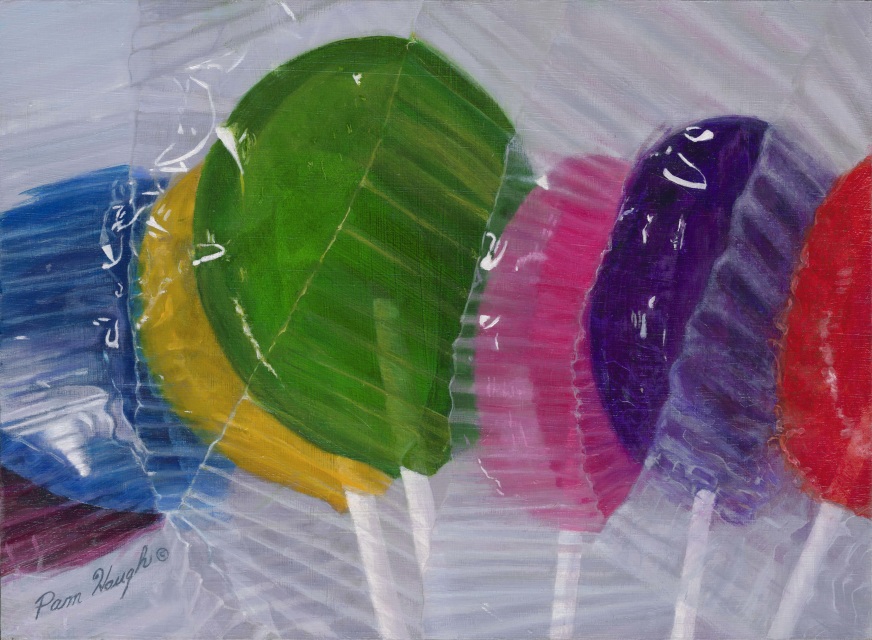 Lollipops
SKU:
Description
Medium: Oil on Board
Size: 15" x 11"
Frame: Black Floater
All Sales Final
"This image came out of a group challenge where each artist was to come up with something related to colored circles. I found the cellophane more captivating than the lollipops!"
Please share this painting!